Email & Website Hosting Packages
If you're ready to go, just select a package that suits your needs, then we can find your domain name.
What is Web Hosting?
Web hosting is just a fancy name for the place where a website is stored. Businesses store their stock in a warehouse so it can be retrieved and brought to the shop to sell. Well websites are stored in a server (the warehouse), it's a computer not dissimilar from the one your using now, but all it does is serve information (websites) via the Internet. So what you're renting is space (and other tools) on a computer to enable the world to see your website.
Managed hosting
Our web and email hosting packages come with the option to either manage the package yourself, or let Website Warehousing manage it for you, free of charge.
Easy to use with cPanel
With the industry's No.1 tool to manage your hosting account, you'll have all the tools necessary to create email accounts, install software and keep control of your website stats.
Great for blogging
The power of WordPress, one of the most powerful and versatile blogging platforms, is available free with all web hosting accounts. A great tool for your business or your personal project, with hundreds of themes to choose from.
Domain Names
Your domain name (eg: akerybakery.com) is your link to get your website out to the rest of the world, so you need to think carefully and make it count. Choose from .com .co.uk .net .me .biz .info and more...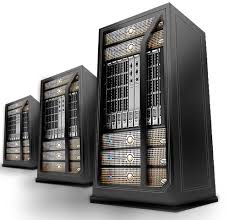 About Us
Operating since June 2007 under the name See-Saw Technologies (it-repairs.com), we have been providing email & web hosting services for over 7 years. In May 2014 we closed down the computer repair business and we are now focusing on building a new brand and expanding our web hosting client base.
Website Warehousing is aimed at people who want to keep things simple, people who want a personal touch. Website Warehousing is about providing the level of customer service that you would expect face to face, even if we are miles apart, so you can get on with doing what you do best. Running your business.